Saturday August 19, 2023 at 1-3pm + Meet the Artists afterwards!
StoneDance Productions presents WANDER/WONDER: a sculptured dance happening. Come journey on a lush forest trail to witness thought-provoking dance by 11 stunning professional PNW dance artists alongside a beautiful outdoor collection of art.
Located on Whidbey Island, Price Sculpture Forest is a community sculpture exhibition park and natural habitat preserve where Art Enhances Nature and Nature Enhances Art.
Choreographer Eva Stone is also a producer, curator, and teaching artist based in Seattle.
Dance artists include: Julia James, Mary Sigward, Zsilas Michael Hughes, Leah Terada, Kyrin Grey, Carol Davis, Kaelyn Lefferts, Lorraine Constantine, James Kirby Rogers, Audrey Rachelle, and Una Ludviksen.
Suggested donation: $20 or pay-what-you-can. All donations accepted at the event.
All proceeds from this event support Gifts from the Heart Food Bank and Price Sculpture Forest.
You can arrive anytime between 1-2pm.  11 different short dance performances will be on continuous rotation until 3pm throughout the park.  Immediately after the main event, the choreographer and dancers will come to the park entrance where you can meet and speak with them in person.
We are grateful to Island County and the Lodging Tax Advisory Committee for providing a grant to bring this event to you and the community.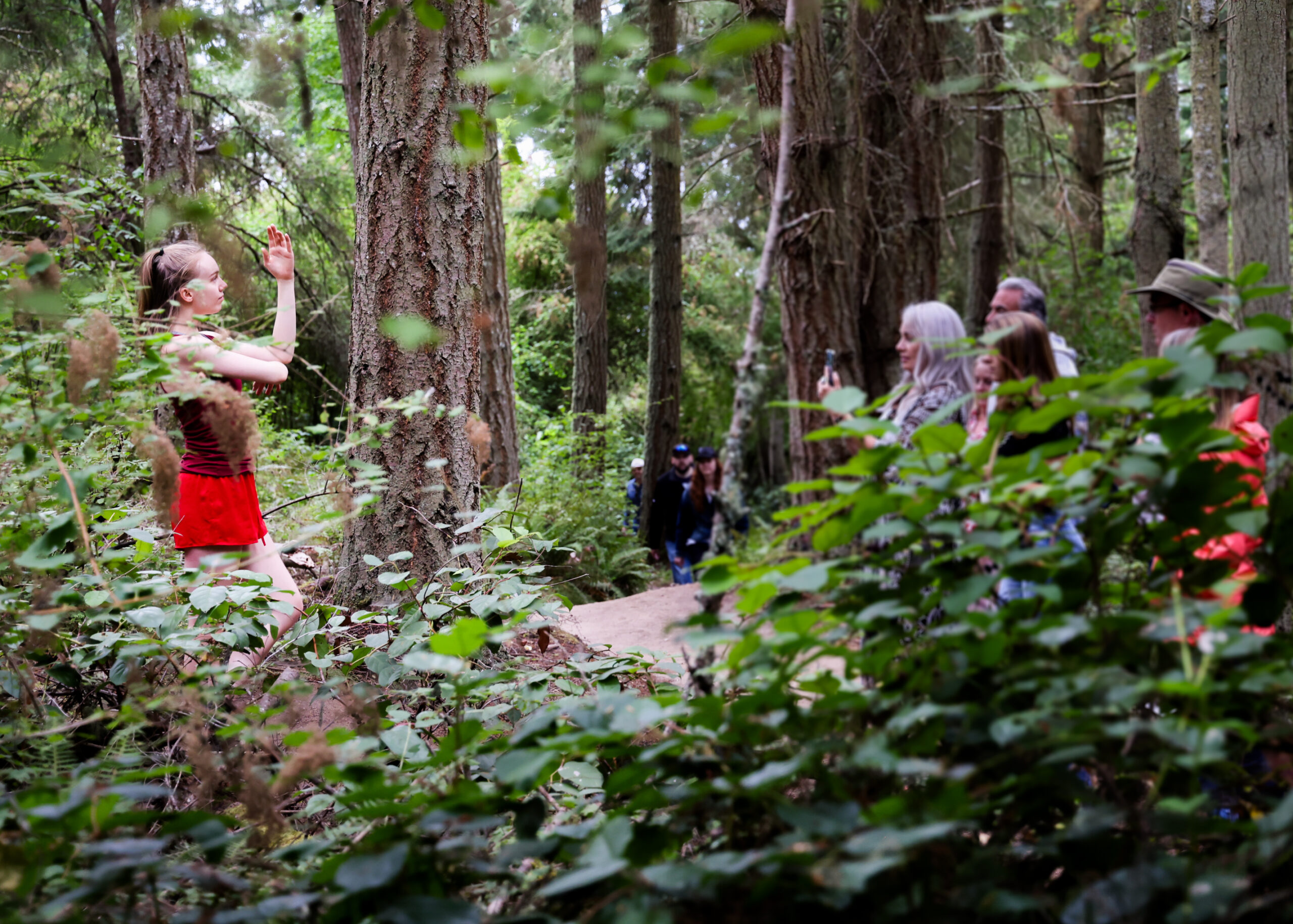 Dancer Kaelyn Lefferts at "Stevo's Dream" by MacRae Wylde
Photo by Terrel Lefferts, WANDER/WONDER 2022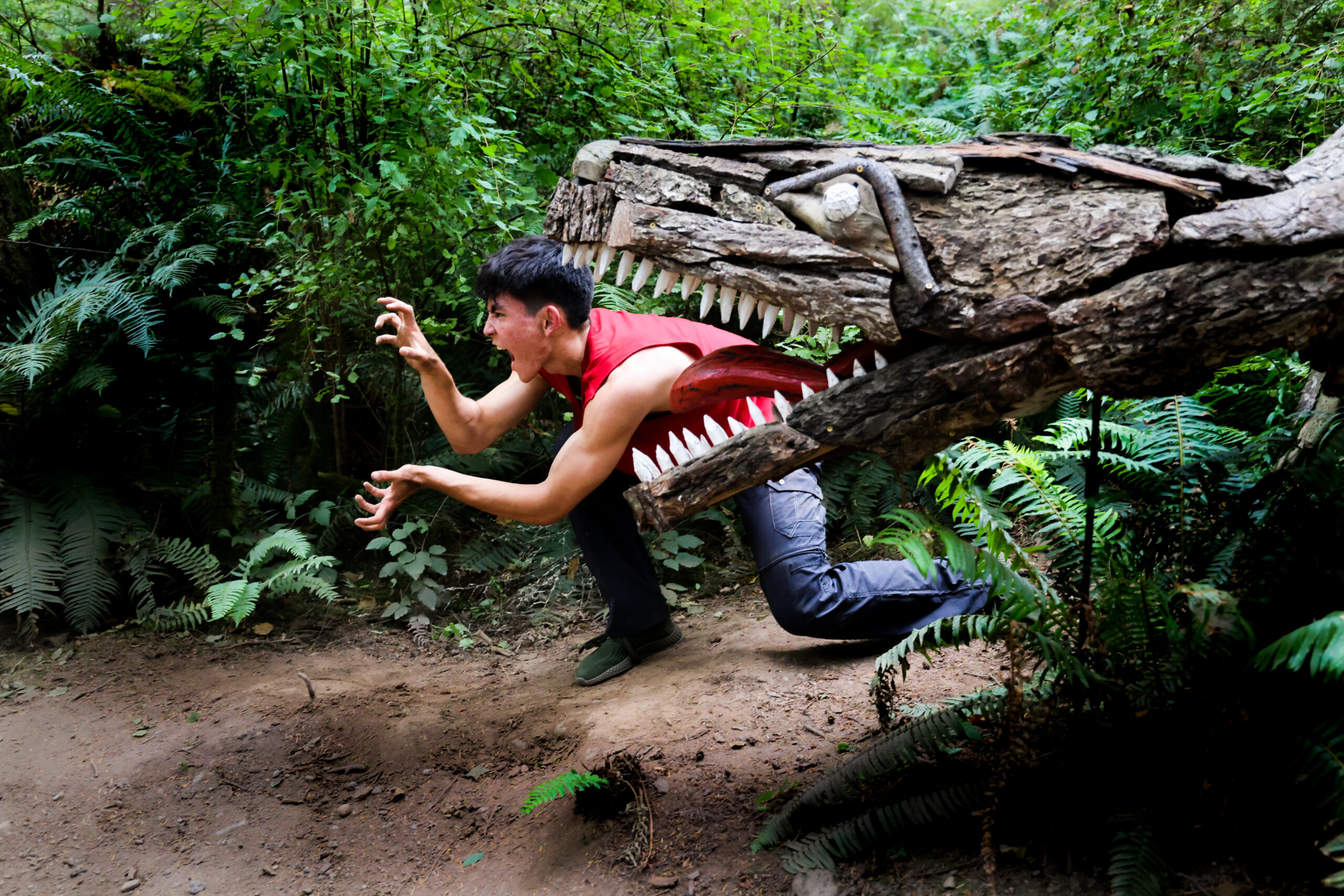 Dancer Joh Morrill at "T-Rex" by Joe Treat
Photo by Terrel Lefferts, WANDER/WONDER 2022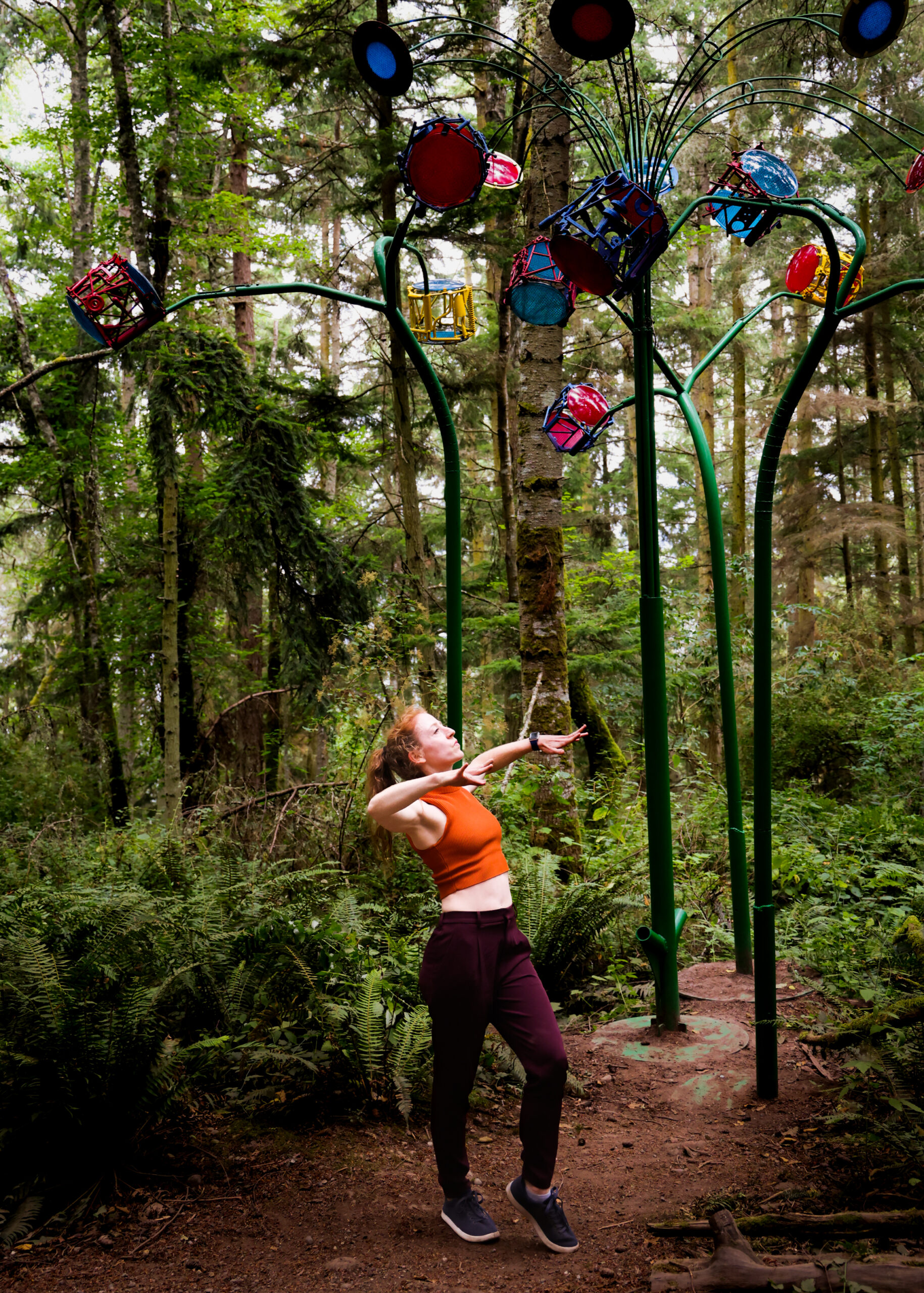 Dancer Emily Schoen Branch at "Playa Flowers" by Jeff Tangen
Photo by Terrel Lefferts, WANDER/WONDER 2022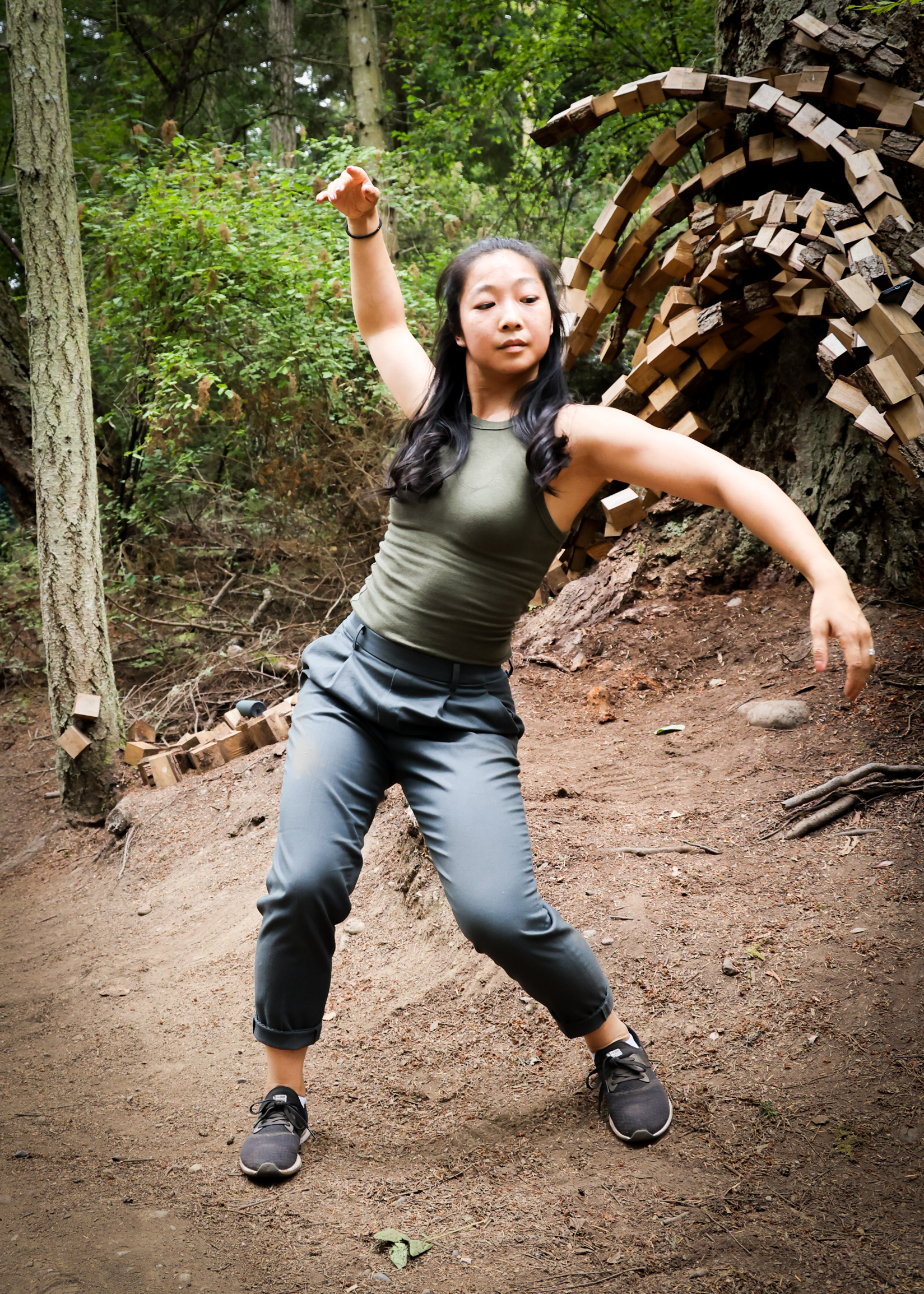 Dancer Ivana Lin at "Nature's Keystone" by Anthony Heinz May
Photo by Terrel Lefferts, WANDER/WONDER 2022