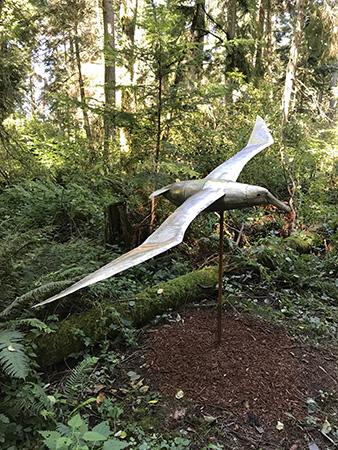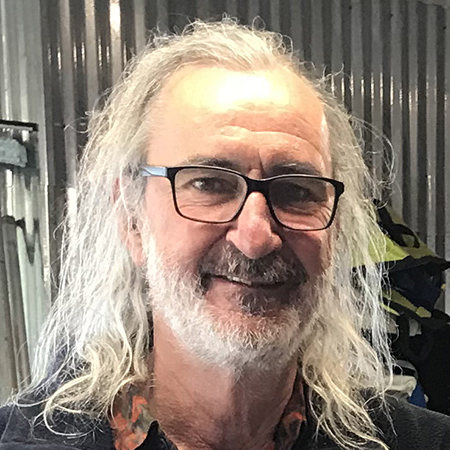 ABOUT THE SCULPTURE
PLEASE NOTE: Gliding Albatross has been replaced with another sculpture and it is not currently at the Sculpture Forest (as of January 2021).
Gliding Albatross demonstrates Greg's command of compound curves in the difficult material of stainless steel.  The structure and strength of the work allows this bird to have light and thin wings over a considerable span.  Sunlight reflects well across the subtle forms of the bird from many angles.
ABOUT THE SCULPTOR
Greg is a metal sculptor who lives in Coupeville on Whidbey Island. He specializes in birds and uses his skills to represent many different species and actions within his birds.
CONTACT THE ARTIST
This Sculpture is Available to Purchase